Testimonials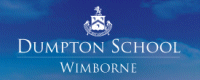 Logik have always focused on the requirements of the school and have work with us to raise the standards of both the quality and specialised design of the final product through the Toshiba multifunctional colour photocopiers.
Every member of the Logik team understands our business needs and what we are trying to achieve. The three large Toshiba e-studio multifunctional photocopiers and print management software installed on our computer servers, has significantly reduced our print usage and overall costs.
All our printing and scanning can now be managed centrally using intelligent software that is so easy to use.
The school made an excellent business decision when it purchased the equipment from Logik. I know our recommendations and sharing of savings data has resulted in other local schools becoming Logik customers too.
Overall an excellent company!
Mr R. Martin
Dumpton School, Wimborne, Dorset
---

Winchelsea School has used Logik Copying Systems Limited for its photocopying and printing requirements for several years.
Being a locally based provider, Logik work with us in a way that isn't always possible with larger suppliers. Logik understand that reputation is key. For us, as an organisation which is heavily dependent upon our multifunctional photocopiers, we need to know that in the event of a problem an engineer will be with us promptly.
Logik always ensures this is so.
They have always provided affordable print solutions for our needs and worked with us to ensure we make the most effective use of their Toshiba equipment. I have no hesitation in recommending them.
Mr S. Coates
School Business Manager
Winchelsea School, Poole, Dorset
---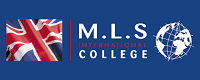 As a long standing customer I would like to take this opportunity of thanking the Logik team for providing first class support over the years.
Logik have supplied us with a large number of Toshiba multifunctional printers together with print management software that allows us to monitor user activity and control usage. We can see exactly what's happening and implement measures to better control output reduce wastage and keep costs down.
We choose to work with Logik because they demonstrated the expertise right from the start so we were confident that we could trust them to deliver the right solution for our needs. Logik are proactive when it comes to support and we have been impressed with their quality and professionalism.
I have no hesitation recommending Logik Copying Systems Ltd to any organisation.
Mr J. Yeates
MLS International College, Bournemouth, Dorset
---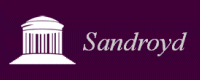 We had been using Canon colour photocopiers and printers for 15 years. We went out to tender for a replacement solution and after close scrutiny of the five different suppliers, we agreed to proceed with Logik Copying Systems Ltd for six new Toshiba e-studio multifunctional printers and related document management software. We made the right decision.
Logik have provided an excellent service and we are getting much more, yet paying much less. The machines are very technologically advanced, very intuitive and easy to operate. The back-up support from Logik is excellent, with very good response times and extremely helpful engineers. The company clearly understands our needs and I particularly like the personal touch that comes with good quality, independent, local companies such as this.
I would recommend Logik most strongly to any organisation considering changing its copying/printing machines.
C J Stewart
Bursar, Sandroyd School, Salisbury, Wiltshire
---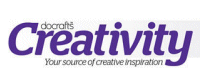 Logik showed a high degree of commitment from our very first meeting. We knew we were dealing with a provider we could trust to deliver a specialist high volume print solution.
The team at Logik provide a support service second to none, they have an excellent understanding of our operational techniques and document processes. Our staff can pick up the phone and talk to Logik who always answer any question we may have.
I would highly recommend Logik to any organisation, they are a quality company that puts the customer first and always deliver on their promises.
Nick Barfoot
Head of IT, Design Objectives Ltd, Bournemouth, Dorset
---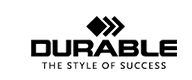 From the very start of our business relationship Logik have been second to none. They provided excellent advice with regard to our previous agreements and delivered a print solution that has not only reduced our print costs but significantly improved our workflows for both printing and scanning.
Logik focus on what we want, every member of their staff seems to understand this and really gets what we are trying to achieve.
I would have no hesitation in recommending Logik to any company. Logik are all about quality professional support and value for money.
Trevor Arthur
Vice President Finance, Durable UK Ltd, Wimborne, Dorset
---

We have been very satisfied customers of Logik for almost 20 years. As a large local firm of Chartered Accountants we have very high standards and the quality of copies generated has always met these standards, and the speed of copying enables us to provide an efficient service to our clients.
Logik are quick to respond to call-outs, Rob Cullen is always on hand to assist and give valuable advice on purchasing or leasing new machines, and the overall service provided by Logik is first class.
Filer Knapper LLP, Chartered Accountants and Business Advisors, Christchurch, Dorset