Legal Sector
MFPs, Network Printers & Print Cost Management Software for the Legal Sector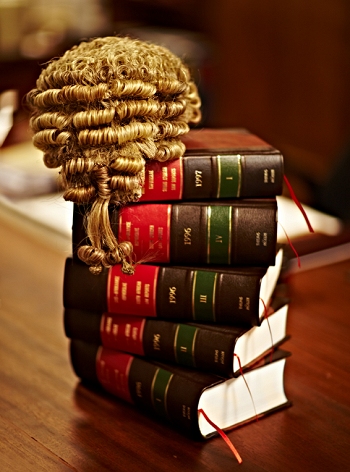 Recent breakthroughs in technology are transforming how the legal sector is processing high volumes of paperwork reducing waste, managing costs, improving productivity and becoming greener.

Not so long ago, legal professionals would have struggled to keep up with the volume of documents needed to be processed for any given case and the recovery of costs from clients.

Logik have many years of experience supplying Toshiba multifunctional photocopiers (MFPs) and network printing equipment to the legal sector and provide the expertise required to fully integrate print cost management software such as PaperCut MF and PCounter that will seamlessly integrate into your existing workflows.
PaperCut MF software is specially designed to suit the legal sector making use of the client billing features that will record all the details of a print job, charge to a shared account and apply a different charge rate to any job.
Photocopiers for Solicitors
Logik are very experienced photocopier suppliers and often recommend one of the Toshiba e-Studio MFP range as they are excellent legal size copier scanner printers.
Several current customers including Sheritons Solicitors, Ellis Jones Solicitors and Filer Knapper Accountants use one of these MFPs together with print management software supplied by Logik Copying Systems to produce top quality printing quickly and efficiently.
Filer Knapper Testimonial
We have been very satisfied customers of Logik for almost 20 years. As a large local firm of Chartered Accountants we have very high standards and the quality of copies generated has always met these standards, and the speed of copying enables us to provide an efficient service to our clients. Logik are quick to respond to call-outs, Rob Cullen is always on hand to assist and give valuable advice on purchasing or leasing new machines, and the overall service provided by Logik is first class.
Filer Knapper LLP, Chartered Accountants and Business Advisors, Christchurch, Dorset
The areas we cover include: Bournemouth, Poole, Christchurch, Dorchester and all surrounding areas of Dorset; Southampton, Portsmouth, Winchester and all surrounding areas of Hampshire; Salisbury, Andover and all surrounding areas of Wiltshire.
For a free on-site audit or just friendly advice please call Rob Cullen on 01202 873366 or by email rob.cullen@logiksystems.co.uk